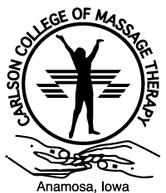 CCMT JOB FAIR

THURSDAY, May 23

3:30pm-6:30pm

(set up begins at 3pm)
Thank you for your interest in participating in our Job Fair. please complete the form below and submit payment through paypal.



This job fair is also a meet and greet for prospective students. there will be food and snacks served. You re welcome to join us in the festivities.

WE LOOK FORWARD TO SEEING YOU ON THURSDAY MAY 23. YOU ARE WELCOME TO ARRIVE AS EARLY AS 3PM FOR SET UP! THE JOB FAIR WILL BE IN SESSION FROM 3:30PM-6:30PM.



if you have questions please email stephlamm@carlsoncollege.com or call 319-462-3402